Meet Jaylynn - Apprentice Baker at Bentley Hill Bakehouse
in
Bakery
,
Apprenticeship
,
Career Opportunity
---
Charlevoix's Queen of Scones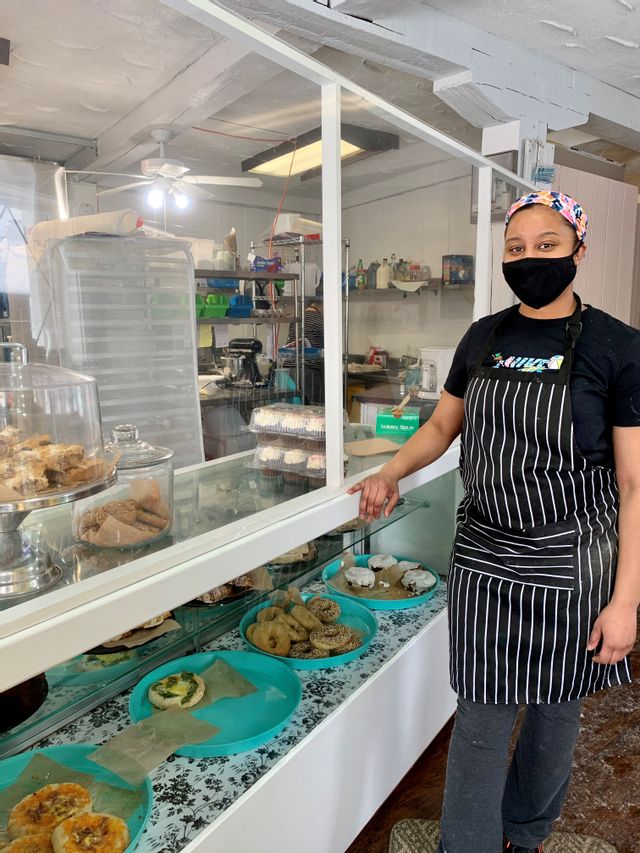 Meet Jaylynn Coakley, full time apprentice baker at Bentley Hill Bakehouse, downtown Charlevoix's go-to spot for breakfast pastries, take-out lunches, and custom baked-good orders for any occasion. 
Jaylynn is originally from Arkansas but moved to the Charlevoix area when she was 1 with her family. After graduating high school she went into the Army but got injured during basic training. She returned to the area and worked in the healthcare industry for years, following in her mother's footsteps. 
Then, one day, she saw a post about a new bakery who was hiring bakers. Jaylynn comes from a family of great cooks, her stepfather is a sous chef, but hadn't considered a job in the culinary field until then. Once Jaylynn met the owner of Bentley Hill Bakehouse, Michelle, their friendship blossomed and the true magic began. 
"Sometimes I think for her, and I do stuff that she's thinking about, or she will do that for me," said Jaylynn, when reflecting on the working relationship she has with Michelle. "We are the dynamic duo - Batman and Robin." 
When you know, you know.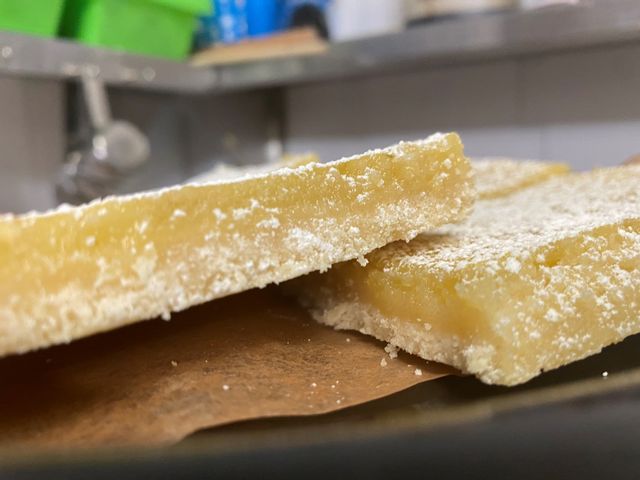 Since starting work at Bentley Hill Bakehouse back in 2018 in their first location on Bridge Street, Jaylynn has learned so much and gained new confidence in her culinary skills. After the bakery closed it's original location when they were ready to re-open in their new location on Antrim Street Jaylynn was first to hear from Michelle. 
Since the new space on Antrim Street is so different the bakery went from having over ten employees in it's first iteration to having two employees with seasonal help now. 
As time progressed Jaylynn has realized that this is what she wants to do for the rest of her life. Her skills keep improving, and her creativity can allow her to create flavor combinations that surprise and delight all of Bentley Hill's customers. 
Small Business Ownership is Jaylynn's Ultimate Goal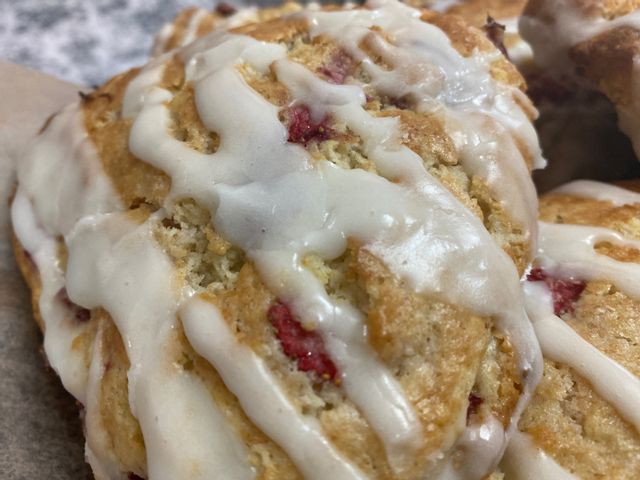 When asked about what inspires her, Jaylynn stated that seeing people enjoy something that she put so much work into warms her heart and brings her so much joy. When positive reviews come in or people comment on social media about how good something tastes is what keeps Jaylynn smiling.
Her ultimate career goal is to become a small business owner herself, whenever Michelle decides to hang up her apron. Until then she will continue to learn new things every day and hone her craft of baking the most delectable goodies around.
Did we mention that she is Charlevoix's Queen of Scones? Well, she is. You'll never have a more delicious scone than the ones that come out of Bentley Hill Bakehouse. Jaylynn has perfected baking these yummy treats (among other things) and has fun experimenting with different flavor combinations. The next thing she gets to learn about is the art of cakes. We can't wait to see what comes of those lessons! 
Living and working the dream in Charlevoix...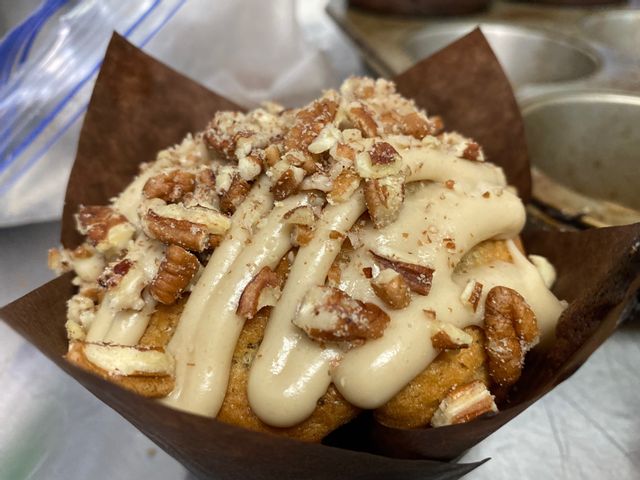 Jaylynn lives in Charlevoix with her fiancée and their pets. She loves taking her dogs on walks along the beach at Mount McSauba Recreation Area and is an avid rock hunter/collector. 
Advice Jaylynn would give young people in the area about career options: "Keep your mind open, don't get stuck on one thing, have a backup plan."
"Being an apprentice has been beneficial to me because I am dipping my toes in the water and learning new things before taking that big step of attending culinary arts school. I want to go in knowing things already," states Jaylynn. "Try out different things before dedicating yourself to a subject and going to college. Being able to test the waters first put me on the right path to what I want to do."
When asked about what she loves most about living and working in Charlevoix Jaylynn said, "I don't feel judged here - Charlevoix comes together as a family and sticks together as a team. I enjoy the atmosphere, the people, and the love I feel from everyone in this town."